Description
Are you tired of trying to move heavy furniture on your own? Do you need to move heavy furniture and appliances around but don't want to hurt your back in the process? This furniture lifter and rollers set is exactly what you need!
The Heavy Duty Furniture Mover and Lifter is specially designed to help you move even the heaviest of furniture with ease. Never again worry about getting hurt while you are lifting and moving furniture around your home. The first of its kind, EasyMover™ is the ideal tool to use for any situation, You'll be amazed at how much easier it is to move furniture and other heavy objects! So, Why make your next cleaning day stressful and back breaking when you don't have to?
BENEFITS:
Save Money from mover services!
Save Your Energy: no more hard push or pull to move furniture, Now you can move and re-organize your stuff at home in a matter of seconds, without exerting so much effort. (It can bear 150 KG/330Lbs), giving you up to 10 times your natural strength!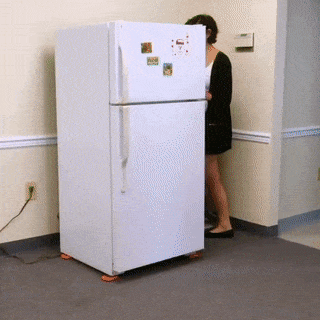 Protective Rubber Tap: prevent furniture and surface from damage
Move furniture and appliances from one room to the other, rearrange your furniture easy without any noise or just move them enough to clean behind and underneath them.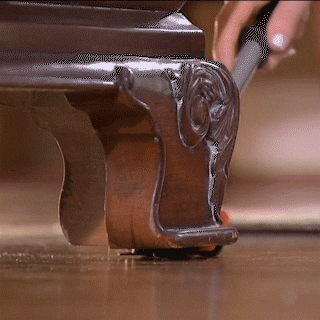 Versatile: Handheld Furniture Transport Set, easily redesign and rearrange living space, Suitable for use on hardwood floors, laminates, and carpet, That will be convenient to move the household like desks, beds, couches, sofas, cabinets, refrigerators, piano, washing machine, bookcase, and so much more. it will be a good helper for cleaning your home!
Flexible Design: 360 Degree rotatable sliders, more flexible for moving, Surface Protection, Protective rubber tip won't damage furniture.
FEATURES:
This is very easy to use and can be used by anyone.
The furniture lifter will easily lift your furniture just enough to slide the rollers underneath.
Lift Furniture with One Hand. Easy assembly, no tools required. Lifting, Position, Slide, Adjust and level your appliances and furniture!
The tiny wheels will make each piece of furniture easy to move.
Premium Quality: Every single piece of this set is crafted to perfection with heavy duty materials so you can enjoy unique durability and flawless results.
HOW TO USE:
SIZE:
PACKAGE INCLUDES:
1x Furniture Lifter
4x Wheeled Corner Movers